COVID-19 UPDATE
Now Taking Summer, Fall and Winter Reservations. 
When visiting our area, all guests must follow the guidelines provided by the Governor of West Virginia found here.
The lake is open for guests and equipment is available, but if possible please bring your own life jackets.
For questions or concerns, please call our office at (304) 866-4400 or email us at rentals@canaanrealty.com.
The perfect destination for your next vacation. Whether you are looking for adventure, recreation, or simply relaxation, we have four breathtaking seasons for you to enjoy.
Slopeside, lakeside or secluded. Canaan Realty proudly offers this choice selection of vacation homes and condominiums. Call upon our friendly staff to help you plan the perfect ski vacation, weekend getaway, or reunion with family and friends.
Once you've stayed with Canaan Realty, you'll see why we're the first choice for lodging in Canaan Valley. Welcome!
— Jenni Ray, Broker
Canaan Realty, Inc.
Jenni Ray, Broker
Cary Reed, Associate Broker
25 Mirror Lake Drive
Davis, WV 26260
RESERVATIONS AND INQUIRIES:
Phone 800-448-0074 • 304-866-4400
Fax 304-866-4200
Search Real Estate in Canaan Valley
Stay 3 nights midweek, get your 4th night free, Monday – Friday
(Excluding Holidays)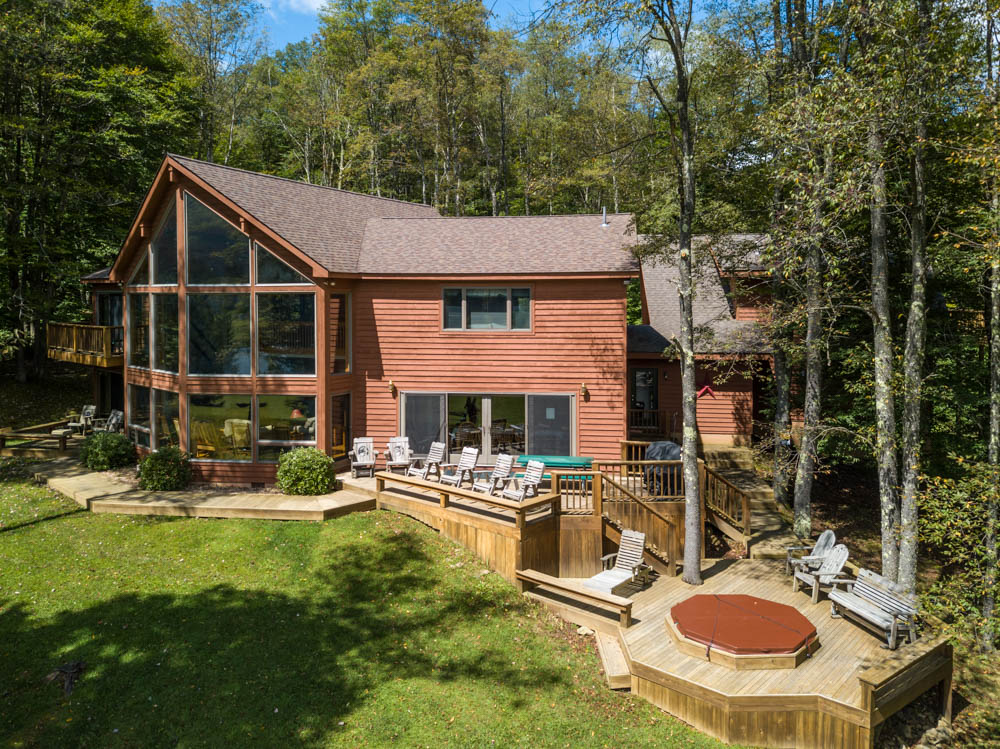 Rentals
Search availability, send inquiries, save favorites, share and book. The starting point to the booking process.
Search rentals now.
Sales
Lots and land, commercial, and residential – contact the professionals at Canaan Realty to find your perfect property.
Find out more.
Directions to Canaan Realty
Canaan Realty
25 Mirror Lake Drive, Davis, WV 26260
Latitude: 39° 3′ 47.410″ N
Longitude: 79° 26′ 57.320″W
Canaan Valley and Canaan Realty is easily accessible from every metropolitan area in the east. Here are a few suggested routes.
Please have a current map with you. Do not rely on online directions; they can send you in the wrong direction. For example, when you get to Canaan Valley, do not get on Courtland Road(35); stay on Route 32.
The Canaan Realty office is located at Mirror Lake on Route 32 in Canaan Valley, approximately six miles south of Davis (Tucker County) and three miles north of the entrance to Canaan Valley State Park.
PLEASE NOTE: Speed limits in Davis and Thomas are strictly enforced!
Mirror Lake

Mirror Lake is located on the North Branch of the Blackwater River. Constructed in 1970, it is partially located on Monongahela National Forest lands. The lake attracts and is home to beaver, muskrat, mink, Canadian geese, Bald Eagles, osprey, blue heron, and various ducks and king fisher. The predominant fish are bass and blue gill, and the lake is periodically stocked. The temperature is good for swimming from mid-June to mid-August. There is a path around the lake, canoes, and a beach area that are available to guests of Canaan Realty.
Book Today!